Biological & Agricultural Engineering.
Analysis by Applying Near-Infrared-Refractography and Statistical Modeling of Sweetpotato Weight Loss, Density and Quality Change Due to Long-Term Storage, Temperature and Water Stress
by Jose Gualberto Garzon

Chemical & Biomolecular Engineering
A Novel, Systematic Multiscale Modeling Method to Calculate Coarse-Grained Parameters for the Simulation of Biomolecules
by Emily Marie Curtis

Civil, Construction & Environmental Engineering.
Designing, Verifying, and Evolving Commitment-based Business Protocols
by Scott Neal Gerard
Application of AIMSUN Micro Simulation Model in Estimating Emissions on Signalized Arterial Corridors
by Abseen Rifa Anya
Multivariate Function-based Energy Assessment During Early Building Design
by Maged Farouk Zakria Al Gharably
Fuel Production from Municipal Solid Waste: A Life-Cycle Assessment
by Phillip Nathaniel Pressley
Advancement in Smoothed Particle Hydrodynamics for Applying to Ocean Wave Energy Conversion
by Ali Asghar Marjani

Computer Science.
Integrating Physical Laboratories into a Cloud Environment
by Vikas Cheruku
Practical Integrity Assurance for Big Data Processing Deployed over Open Cloud
by Wei Wei
Privacy-preserving and Usable Data Publishing and Analysis
by Entong Shen

Electrical and Computer Engineering.
Control Strategy of STATCOM during System Faults
by Zhengping Xi
Verification Strategy of Cache Coherence for OpenSPARC T2 Multi-processor Systems
by Xu Zhang

Food, Bioprocessing, and Nutrition Sciences
Development and Application of Whey Protein Particles for the Improvement of Low Fat Cheddar Cheese Texture
by James Quinton Patton
The Effect of Acidification, Feed Solids Concentration, and Inlet Temperature on the Flavor of Spray Dried Whey Protein Concentrate
by Curtis Wayne Park

Industrial & Systems Engineering.
A Genetic Algorithm for Maximum Edge-disjoint Paths Problem and Its Extension to Routing and Wavelength Assignment Problem
by Chia-Chun Hsu

Materials Science & Engineering
Fabrication and Characterization of Gallium Nitride Biointerfaces
by Corey Michael Foster

Mechanical & Aerospace Engineering
Electromagnetic Interference Shielding Effectiveness of Composite Materials
by Matthew Ryan Frahm
Modeling, Optimization and Experimental Validation of Shape Memory Alloy Bending Actuators
by Casey Douglas Haigh
A Parallel Implicit Reconstructed Discontinuous Galerkin Method for Compressible Flows on Hybrid Grids
by Yidong Xia
The Influence of Polythiophene Orientation at the Heterojunction Interface on Energy Conversion in Organic Solar Cells
by Brent Thomas Kitchen
Reynolds-Averaged Navier-Stokes Computational Study of Various Wings and Airfoils Through Post-Stall Angles of Attack
by Justin Lawrence Petrilli
Development and Characterization of a Hybrid Atmospheric Pressure Plasma Electrospinning System for Nanofiber Enhancement
by Joshua Nowak
A Quantitative Analysis to Determine Methods to Improve an Industrial Compressed Air System
by Daniel John Paprocki

Nuclear Engineering
Pulse Shape Discrimination with the Pixie-500 Data-Acquisition System and EJ309 Liquid Organic Scintillators
by Zachary Tyler Bailey
Exact-to-Precision Generalized Perturbation Theory for Nuclear Reactor Analysis
by Congjian Wang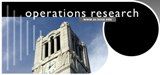 Operations Research
Efficient Decomposition Techniques for Traffic Grooming Problems in Optical Networks
by Hui Wang
Search all Electronic Theses and Dissertations at NCSU Libraries