Biomedical Engineering.
Paving the Road for Real Time Fall Prevention
by Bohlen, Peter Alexander

Chemical & Biomolecular Engineering
An Investigation into the Structure of Polymer Brushes using Degrafting as a Strategy
by Patil, Rohan Ramdas
Palladium-Rhenium Catalysts for Production of Chemicals and Fuels from Biomass
by Thompson, Simon Thomas
Microbiological and Engineering Studies of Extremely Thermophilic Caldicellulosiruptor Species for Lignocellulose Deconstruction and Conversion
by Zurawski, Jeffrey Vance
Engineering Multivalent Protein Affinity Ligands using the Sso7d Scaffold
by Carlin, Kevin Brian

Civil, Construction & Environmental Engineering.
Shear Strengthening of Steel Bridge Girders Using Small-Diameter CFRP Strands
by Kazem, Hamid
Estimation of Embedded Length of Pile Foundation using Flexural Wave Model
by Samu, Vivek

Computer Science.
Design of a Direct Memory Access Controller for a Cortex-M0 based System on Chip
by Bangalore Siddalingadevaru, Reshma
DataSlicer: A Recommendation System for Visual Data Exploration
by Deo, Pallavi Sumant
Automatic Generation, Refinement and Analysis of Security Policies
by Wang, Ruowen
Morphosyntactic Neural Analysis for Generalized Lexical Normalization
by Leeman-Munk, Samuel Paul
Classification and Visualization of Wildfire Tweets
by Mallik, Nupur
Investigating Sentiment, Homophily, and Location for Understanding User Interactions in Social Media
by Yuan, Guangchao
Enhancing Resilience to Compromise in a Public Cloud
by Yu, Xianqing
Factoring Human Workflow in Network Reliability Engineering
by Mushi, Magreth Jubilate
Fault Resilience for Next Generation HPC Systems
by Rezaei, Arash

Electrical and Computer Engineering.
Infrastructure and Methods for High level Architectural Exploration for Graphics
by Agarwal, Monam
Hardware Thread Migration for 3D Die-stacked Heterogeneous Multi-core Processors
by Forbes, John Elliott
Dielectrics and Interface Engineering for Silicon Carbide Metal Oxide Semiconductor Field Effect Transistors
by Yang, Xiangyu
Removal of Angular Sampling Artefacts in Respiratory Tracking of 4-D Self-Gated Sequential MR Imaging
by Upadhyayula, Shanmukha Aditya
Optimizing Memory Efficiency for Many-Core Architecture
by Li, Chao
Cost Benefit Analysis of FREEDM System
by Singh, Shashwat
UVM-based Verification Suite for a Cache
by Kulkarni, Kshitij Dwarkadhish

Food, Bioprocessing, and Nutrition Sciences
Creating and Evaluating Norovirus Education and Communication Strategies
by Overbey, Katie Nicole
Factors Affecting Colloidal Stability of Whey Proteins in Beverages
by Triani, Rini
Sensory Characteristics of Whey and Whey Permeate from Different Sources and the Use of Permeates as Salt Substitutes
by Smith, Samuel Tyler
Novel Alternative Methods for the Detection and Study of Human Noroviruses
by Moore, Matthew Douglas
Characterization of L. plantarum/pentosus for Starter Cultures in Cucumber Fermentation and Conjugative Transferability of Antibiotic Resistance in Lactic Acid Bacteria
by Anekella, Kartheek

Industrial & Systems Engineering.
A Bi-criteria Analysis in Location Problems: Similarity and Diversity
by Kazemi Tutunchi, Golbarg

Materials Science & Engineering
DNA Origami Folding Pathways: Implications for Design, Thermodynamics, and Kinetics
by Majikes, Jacob M.
Multifunctional Gold Nanorods: Large-Scale Synthesis, Overcoating, Alignment, and Applications
by Wu, Wei-Chen

Mechanical & Aerospace Engineering
Determination of Power Required through Accelerated Flight with Application to Unmanned Vehicles
by Soltmann, Lars Michael
Application of the Meshless Local Petrov-Galerkin Method to Unsteady, Multi-Dimensional Fluid Dynamics with Interfaces
by Smith, Elizabeth Chatham
A Multi-Scale Simulation Based Investigation of Single-Walled Carbon Nanotube Cluster Hydrodynamics in Liquid Copper
by Susi, Bryan Thomas
Optimizing Product Line Offerings using Customer Preference Data
by Shin, Jaekwan
Hybrid Large Eddy Simulation / Reynolds Averaged Navier-Stokes Modeling in Directed Energy Applications
by Zilberter, Ilya Alexandrovich
Techniques for Mesh Movement and Curved Mesh Generation for Computational Fluid Dynamics
by Kashi, Aditya
Functional Three-Dimensional Nanostructures Using Colloidal Particles
by Zhang, Xu
Active Magnetic Bearings for the Intra-Arterial Positioning of a Clinical Microcatheter
by Zaccardo, Victor Michael
Using Unmanned Aircraft Systems in Municipal Power: A Cost Analysis
by May, Elizabeth M.
A Predictive Framework for the Heterogeneous Behavior and Microstructural Failure Mechanisms in Semi-Crystalline Organic Photovoltaic Thin Films
by Zhao, Bingxiao
Blade-coating and Characterizing Organic Photovoltaic Devices for Roll-to-Roll Production
by Balar, Nrup Laljibhai
Novel Designs of Robotic Manipulators and Compliant Underactuated Grasping Mechanisms for Endoscopy
by Meiswinkel, Kent Belden

Nuclear Engineering
Prompt Gamma Spectroscopic Analysis of Nuclear Fallout to Evaluate Sensitivity to Nuclear Device Characteristics
by Lucero, Gabriel Antonio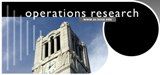 Operations Research
Capacity Expansion in Survivable Networks
by Azizzadeh, Shahrzad
Search all Electronic Theses and Dissertations at NCSU Libraries