Chemical & Biomolecular Engineering
Oxygen Electroreduction on Non-Pt Group Metal Electrocatalysts in Acid and Alkaline Media
by Joshua Patrick McClure

Civil, Construction & Environmental Engineering.
Fragility of Piping Systems and Reliability of Piping Components
by Yonghee Ryu
Investigating Impact of Sources of Non-recurrent Congestion on Freeway Facilities
by Seyyed Soheil Sajjadi
Stochastic Capacity at Freeway Bottlenecks with Application to Travel Time Prediction
by Anxi Jia

Computer Science.
Quality Assurance of Database Centric Applications
by Kunal Taneja
Narrative-Centered Tutorial Planning with Concurrent Markov Decision Processes
by Jonathan P. Rowe

Electrical and Computer Engineering.
Design of Electric Vehicle Energy Storage System with Performance Analysis Using ADVISOR
by Jason Edward Markijohn
Architectural Support and Compiler Optimization for Many-Core Architectures
by Yi Yang

Food, Bioprocessing, and Nutrition Sciences
The Effects of Aromatic Alcohols on LPS and IFN-y Induced Inflammation in RAW 264.7 Macrophage Cells
by Chad Cody Jordan

Mechanical & Aerospace Engineering
Design of Landing Gear Strut for the Vampire Light Sport Aircraft
by Alexander John Manasa

Nuclear Engineering
Recirculating Target Design and Optimization for 18F Radionuclide Production
by Brian Christopher Frose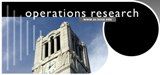 Operations Research
The Two-stage Stochastic View Selection Problem in OLAP Systems: Models and Algorithms
by Rong Huang
An Evaluation of US Army Special Operations Command's Requirements and Capabilities Analysis System using Condition Number Analysis and Scaling of Quantized Responses
by Blake Evan Schwartz
Search all Electronic Theses and Dissertations at NCSU Libraries