Biological & Agricultural Engineering.
Evaluating Water Quality and Hydrologic Performance of a Poorly Draining Bioretention Cell at a Military Installation in North Carolina
by Fears, Jessica Morgan
A Comparison of Alternative Bioenergy Logistical Operations in North Carolina
by Caffrey, Kevin Robert

Biomedical Engineering.
Adapting Standard Fast-Scan Cyclic Voltammetry Protocols & Sensors for Chronic Biochemical Measurements & In Vivo Applications
by Amos, Alison Nicole

Chemical & Biomolecular Engineering
Catalytic Deoxygenation of Fatty Acid to Hydrocarbon Using Supported Palladium and Palladium-Gold
by Sun, Keyi
Elucidation and Implementation of a Thermophilic Carbon Fixation Cycle for Electrofuels Metabolic Engineering
by Hawkins, Aaron Bradley

Computer Science.
Implementing Database Access Control Policy from Unconstrained Natural Language Text
by Slankas, John Botious
Exploring the Challenges and Opportunities of Implementing Software-Defined Networking in a Research Testbed
by Elliott, Steven D.
Prevention and Detection of Memory Compromise
by Gionta, Jason John
Design and Implementation of a Distributed Snapshot File System
by Wang, Zhuowei

Food, Bioprocessing, and Nutrition Sciences
Assessment of Risk Communication Associated with Ordering Undercooked Hamburgers in Restaurants
by Thomas, Ellen Marie
An Analysis of Milk Chemical Composition Produced from Malawi Zebu-Friesian Crosses Raised Under Small Scale Systems, Their Susceptibility to Environmental Stress and Prevalence of Subclinical Mastitis
by Neba, Sopani Robert
CRISPR-Cas Systems in Lactic Acid Bacteria
by Briner, Alexandra E.

Industrial & Systems Engineering.
Managing Release Changes in Rolling Horizon Production Planning
by Lin, Po-Chen

Materials Science & Engineering
Functionalization of III-V Materials for Modulated Surface Opto-Electronic Properties
by Wilkins, Stewart John
Transitions in Creep Mechanisms of Zirconium Alloys
by Kombaiah, Boopathy
Microstructural Evolution and Fracture Mechanisms of Mg Alloy During Creep
by Shahbeigi Roodposhti, Peiman
Nanoscale Surface Patterning and Coercivity Reduction in NiFe2O4 Thin Films
by Rasic, Goran

Nuclear Engineering
Design and Characterization of a Coaxial VHF Plasma Source for use in Atmospheric Applications
by Byrns, Brandon Raye
Evaluation of CFD Capability for Simulation of Energetic Flow in Light Water Reactor Containment
by Hanna Bishara Hanna, Botros Naseif
Investigation of the Transient Regions of Multi-Source Pulsed RF Capacitively Coupled Plasma Discharges
by Kummerer, Theresa
Iterative Library Subtraction Method for Determining the Contribution of Background Radiation
by Miller, Ian James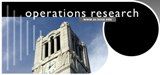 Operations Research
Implementing Discrete Event Simulation to Improve Optometry Clinic Operations
by Seminelli, Michael David
The Optimal Assignment of Spontaneous Volunteers
by Wolczynski, Justin
Kriging for Simulation Metamodeling: Experimental Design, Reduced Rank Kriging, and Omni-Rank Kriging
by Hosking, Michael Robert
Search all Electronic Theses and Dissertations at NCSU Libraries