This week is Agriculture Awareness Week, and to help celebrate it, the Libraries is curating a small exhibit that marks the 100th anniversary of the North Carolina Cooperative Extension Service. The federal Smith-Lever Act in 1914 funded life-changing educational programs at NC State and other land-grant universities across the country. Even earlier, the seeds for Extension were sown by a "see-for-yourself" demonstration movement for farmers and rural families in the late 1800s and early 1900s. Early pioneers included Seaman Knapp, A.B. Graham, Booker T. Washington, and North Carolina's own Jane S. McKimmon.
These educators' ideals transformed the way land-grant universities saw their roles. Cooperative Extension placed professional educators in local communities with the mission of improving lives. Today, North Carolina Cooperative Extension has programs in all 100 counties and on the Qualla Boundary of the Eastern Band of the Cherokee Indians. These programs draw on research-based knowledge from NC State and NC A&T — the state's two land-grant universities — to help North Carolinians to move forward and prosper.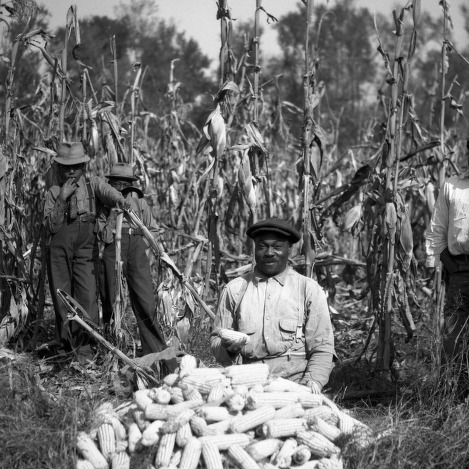 To help farmers better produce food, feed, and fiber, Extension has taught improved agricultural techniques, introduced better varieties, improved soil conditions, and promoted mechanization. Shown here is John Johnson and 68.5 bushels of corn produced on one acre of his Scotland Neck farm in 1939.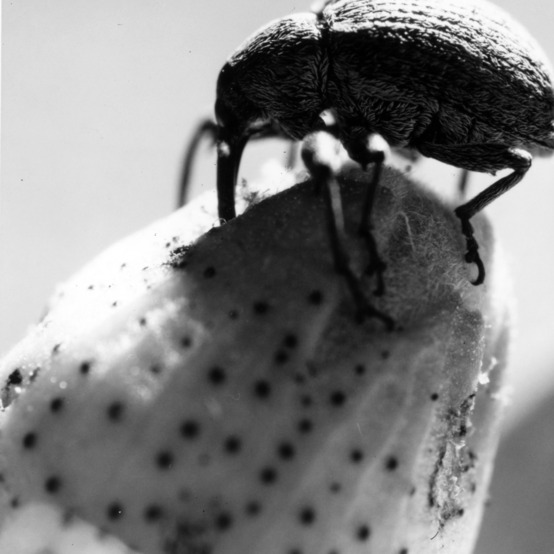 Extension has also promoted pest management and the cure and prevention of plant diseases. For example, in the 1920s a focus was boll weevil eradication. The insect threatened major damage to the cotton crop in North Carolina and throughout the South.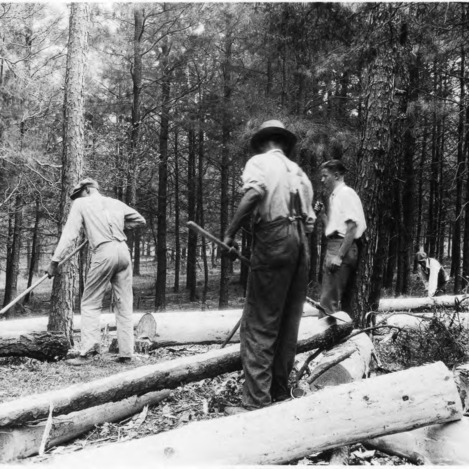 In 1917 Extension began promoting forestry and timber management as potential revenue sources for North Carolina farms with extensive tree stands. Shown here are workers preparing pulpwood, circa 1930.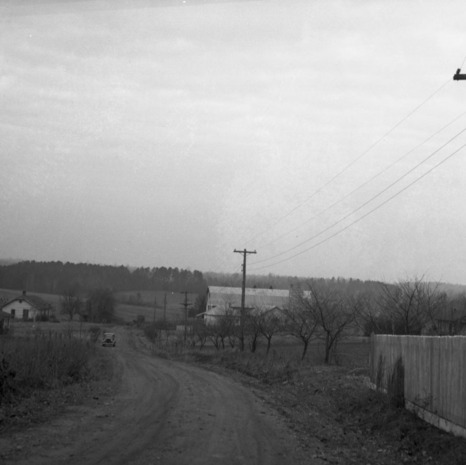 Before the 1930s, most North Carolina farms lacked access to electricity. During the New Deal, Extension became a partner in rural electrification, and it promoted the labor saving benefits of electric power. New appliances allowed some farmers to expand into other commodities.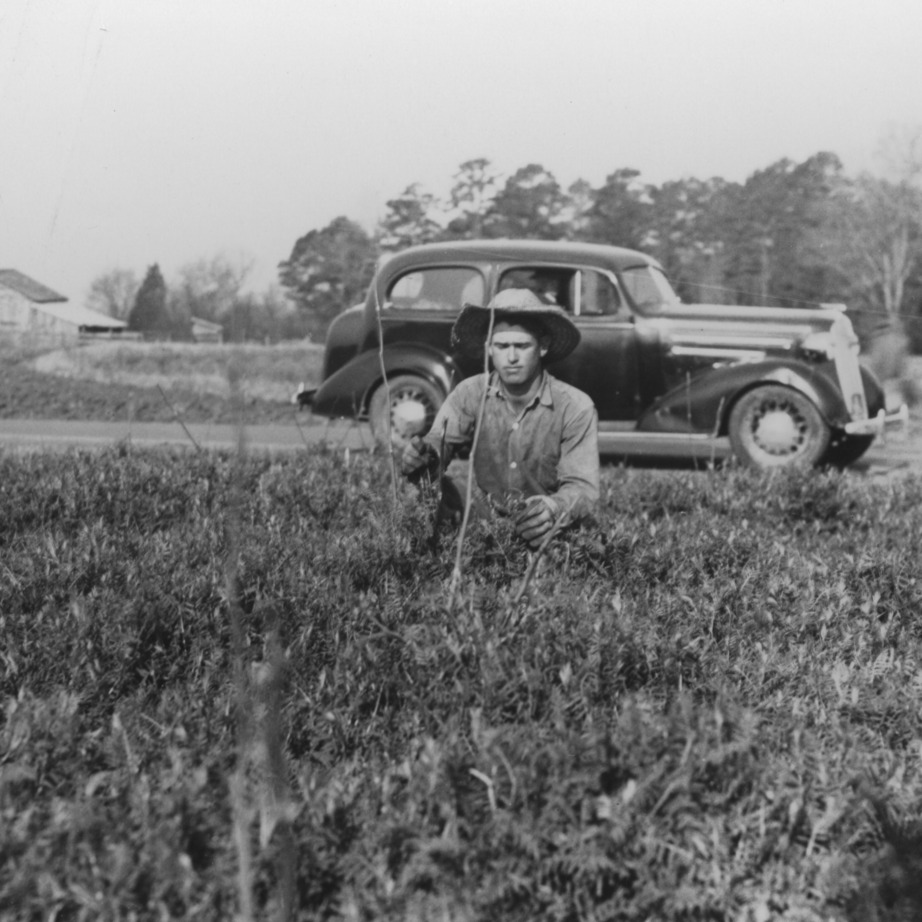 Extension has also focused on soil conservation. Methods for combating erosion have been growing vetch (shown here at a Pineville farm in 1937) and terracing fields.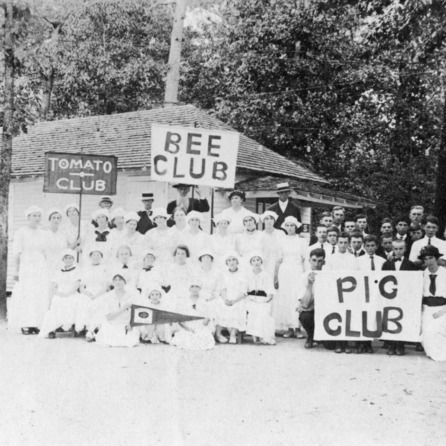 Cooperative Extension has a long history of youth programs. Boys corn clubs and girls tomato and canning clubs began in 1909 and 1911, respectively. These programs were the beginnings of 4-H in the state. Shown here are youth clubs, circa 1920.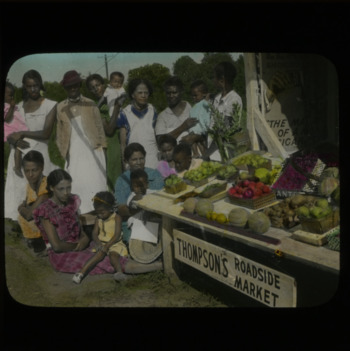 Extension has offered programs for women since the mothers of girls' canning club members asked for their own clubs in the early 1910s. These programs were originally called "Home Demonstration." The women's clubs also raised gardens and canned produce, and they held curb markets as a way for women to earn their own money, as seen in this photo.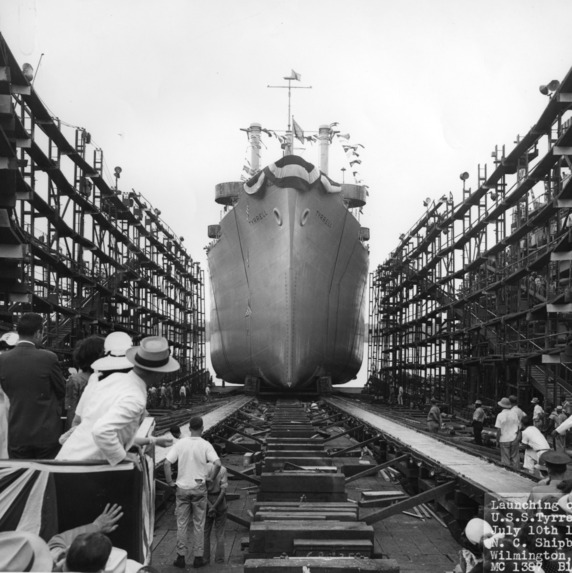 During World War II, 4-H youth contributed to the war effort. By raising food in the Feed a Fighter drive, North Carolina 4-Hers were honored by naming two warships, including the U.S.S. Tyrrell, launched from Wilmington in 1944.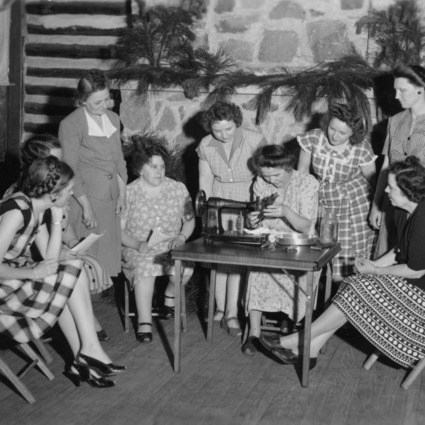 Home Demonstration also formed groups for sewing (as seen in this photo from the 1940s), making mattresses, and even upholstering furniture. Today the program is called Family and Consumer Sciences, and it has expanded well beyond its original activities.
The exhibit will be on display in the circulation lobby of D. H. Hill Library until April 4, 2014. The Special Collections Research Center holds many items documenting the history of extension in North Carolina. To discover images similar to those on display in the exhibit, visit the Libraries' Rare and Unique Digital Collections.